Chief NRL journalist chooses AFL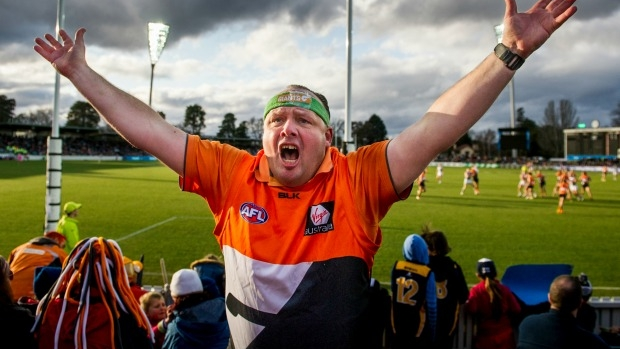 Is this the best indication yet that AFL is making inroads in Sydney?
Chief NRL journalist in Sydney, Buzz Rothfield, attended the GWS vs Western Bulldogs clash at Spotless Stadium on Sunday afternoon.
That's right, Buzz chose to watch AFL instead of going to watch Paramatta across the road at ANZ Stadium.
'I go to rugby league every weekend… But look, they're (GWS Giants) such an intriguing story,' Rothfield told Sports Today.
'I really, really enjoyed the match day experience.
'They play a great brand of footy, it's really entertaining, it's end to end.'
The AFL will be rubbing its hands together this weekend too, given there is no NRL match in Sydney due to State of Origin.
The only football match in the NRL-driven city is Sydney vs North Melbourne on Friday night.
Click PLAY to hear Buzz Rothfield on Sports Today