City Of Yarra to debate whether it will allow Richmond Tigers flag to be flown at town hall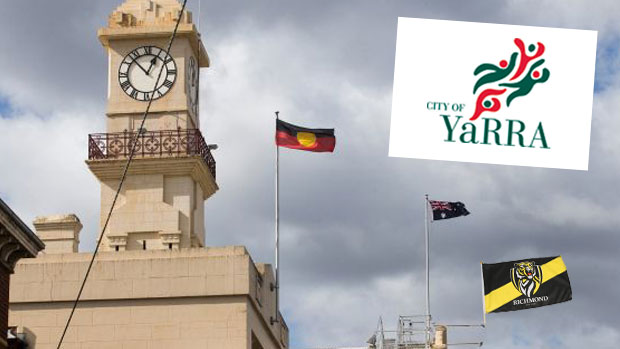 Councillors at the City of Yarra are set to debate whether it allow the Tigers flag to be flown at the Richmond Town Hall.
The Herald Sun reports it would mean the LGBTI rainbow flag would have to come down at certain times.
Yarra's civic flag policy currently only allows the Richmond flag to be flown when the club makes a grand final.
But there are calls for the council to get into the spirit for the entire finals series.
It will be put to a vote.
"That's where our rates are going … to debates like this," Caroline Wilson said with tongue firmly in cheek on 3AW.
Click PLAY below to hear more