Clash over controversial commercial linking safe schools to marriage equality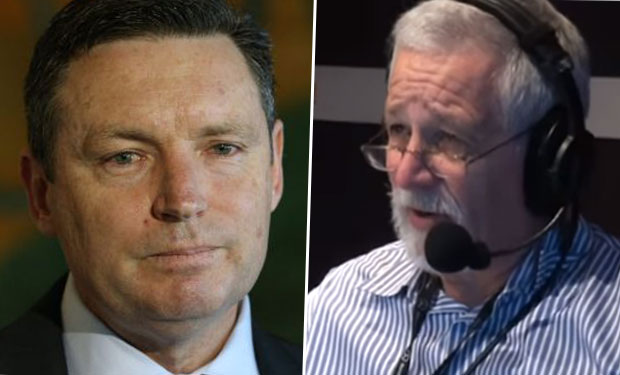 Neil Mitchell has clashed with a man behind what's been described as "rubbish" advertisement advocating a "no" vote in the marriage equality debate.
The ad, run by the Coalition for Marriage, says the legalisation of same-sex marriage will lead to boys wearing dresses at school and young students being forced into "role-playing" same-sex couples in the classroom.
Opposition leader Bill Shorten has condemned the advertisement, calling it rubbish and offensive.
Lyle Shelton is part of the campaign and told 3AW the controversial safe schools program would become "compulsory" if same-sex marriage is legalised, a claim that baffled Neil Mitchell.
Neil Mitchell: "I don't like a lot about what I hear of the safe schools program, but what the hell has it got to do with marriage equality?"

Lyle Shelton: "I'm saying that if marriage is redefined in law we'll see what's happened overseas and that is parents losing their right to choose whether their children are exposed to radical LGBTQI sex education programs.

Neil Mitchell: "Why? How do you take that leap?"

Lyle Shelton: "Because that's what's happened."
The advertisement has drawn fierce criticism online, however, Mr Shelton warned there would be "more to come" in the lead-up to the postal vote on September 12.
Click PLAY below to hear their debate on 3AW