Clever quarantine work pods that could get you back in the office sooner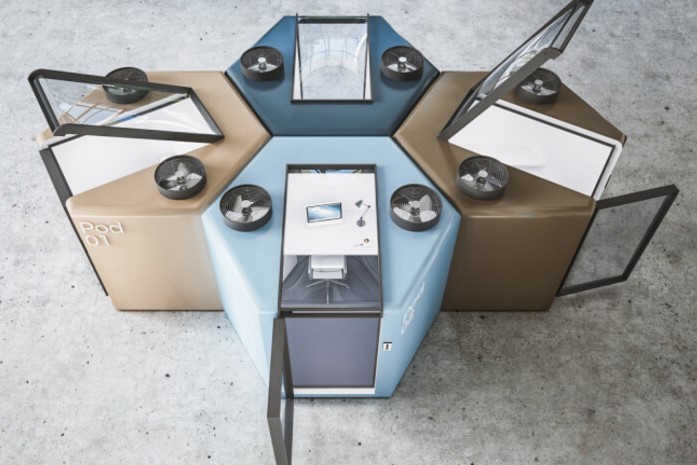 Image: Q.workntine / Mohamed Radwan
Offices will likely look different when we return to work after COVID-19.
Open floor offices are out, so a designer has come up with a novel way to get people back in the office while reducing the risk of spreading disease.
The air tight hexagonal pods, called Q.workntine, were designed by Egyptian architect and designer Mohamed Radwan.
The clever design was last month awarded in the Responsible Design cateogry at the DNA Paris Design Awards.