Climate protesters cause mayhem at Josh Frydenberg's Hawthorn East office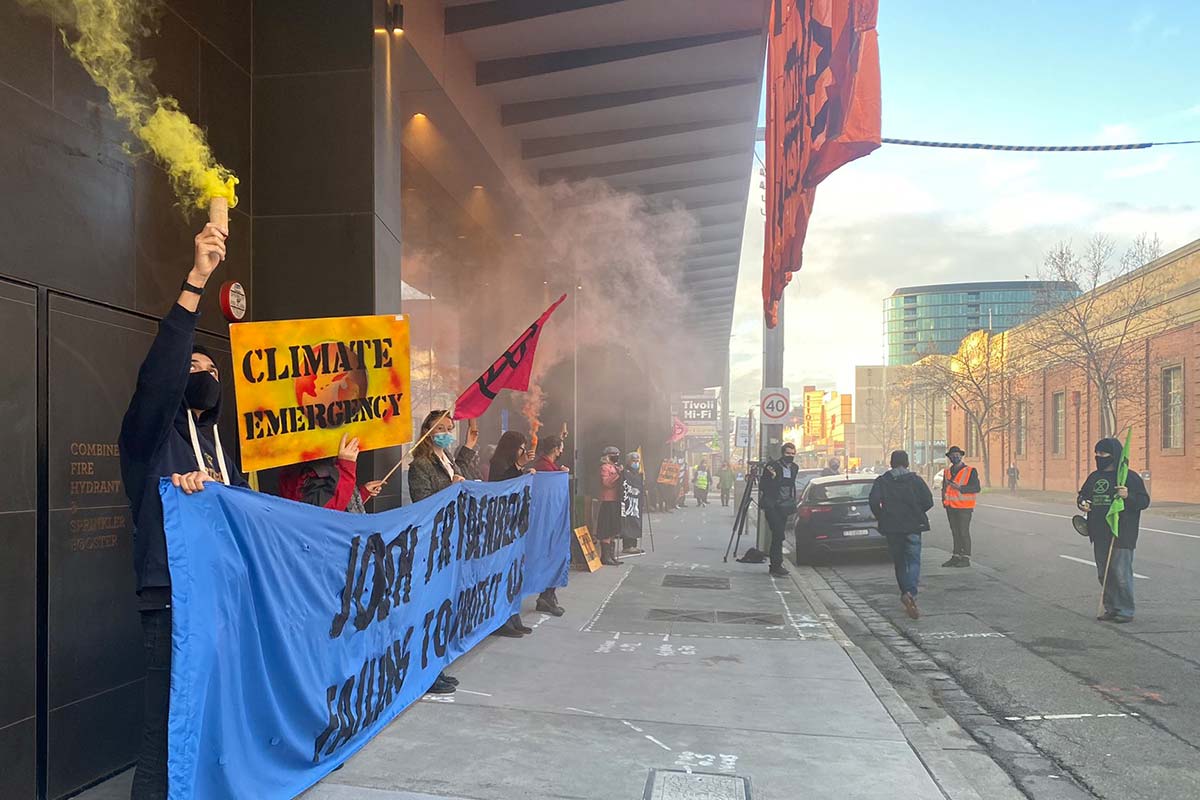 An Extinction Rebellion protester has clashed with Neil Mitchell on 3AW over a rowdy protest at the electorate office of Federal Treasurer Josh Frydenberg.
About 100 climate activists glued themselves to the windows, padlocked themselves to the front door, and climbed the roof of the Hawthorn East office.
They also set off flares.
"This is what we have to do to bring this issue to attention," Brad told Neil Mitchell.
He denied it was hypocritical for climate activists to be setting off flares, given the fumes they send into the atmosphere.
"I don't think that's relevant, in the scheme of things," he said.
Press PLAY below to hear their fiery exchange on 3AW
9News reporter Maggie Raworth says they're "letting off flares and just really trying to get their voices heard about climate".
"They are wearing masks and they're very conscious of social distancing too," she told Neil Mitchell.
"Police are slowly trickling in now."
Staff are trapped inside the office, unable to get out because protesters have attached themselves to the front door.
Press PLAY below to hear more on the mayhem at Josh Frydenberg's office
Image: Maggie Raworth / Twitter