Coca-Cola considering selling SPC canning business in Shepparton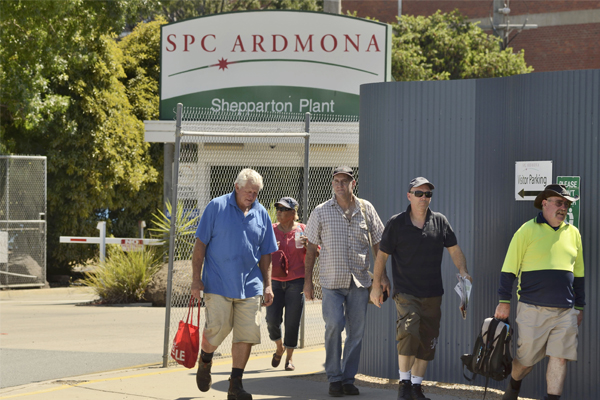 Coca-Cola Amatil has announced a review of fruit and vegetable canning company SPC at the half-year profit results today.
CCA group managing director Alison Watkins said a sale, partnership or merger are among options to be considered for the underperforming business.
Reg Weine, managing director of SPC, was adamant Coca-Cola did not want to sell the canning business in Shepparton but admitted the company faces a number of challenges.
"Today's announcement is really looking towards the future," he told Tom Elliott.
"It's been struggling for the past number of years.
"People moving away from canned produce is one (reason).
"Cheap imports would be two and people looking for healthier, fresher alternatives is probably another consumer trend which goes against what SPC has done for the better part of 100 years.
"The core business which was a preserving business, putting fruit, tomatoes, vegetables in cans, that side of the business continues to face headwind."
Click PLAY below to hear the full details
"But we are making really good progress, lots of parts of the portfolio are in growth," Mr Weine said.
"Coca Cola don't want to sell this business."
Tom admitted it would be decades since he had tinned fruit.
"All we had for sweets was tinned peaches, pears or apricots with cream," he said.
"That was the standard dessert for kids in the 70s and 80s, and you just don't see that any more."