Coffee thrown into car during road rage incident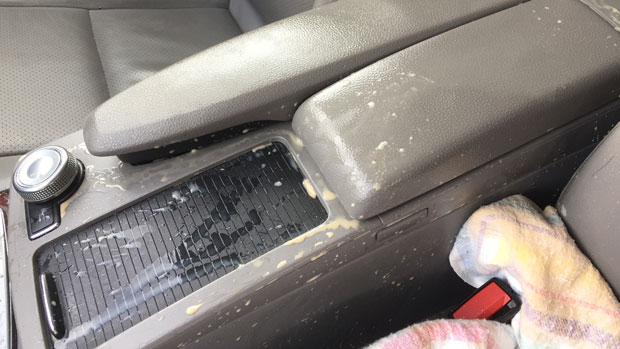 A 3AW listener has had a coffee thrown through his car window in a road rage attack.
Steven Delia was driving on the Hume highway at Campbellfield when a blue Holden started driving erratically.
The driver was tailgating and cutting in and out of lanes.
Steven tried to indicate to the driver that he should calm down.
"He just absolutely lost it," Steven said.
"He tried to force me off the road. He swerved straight in front of my car."
When Steven tried to speak to the driver, he threw the coffee at him.
Click play for the full story