Coles Little Shop Christmas minis already being auctioned off on eBay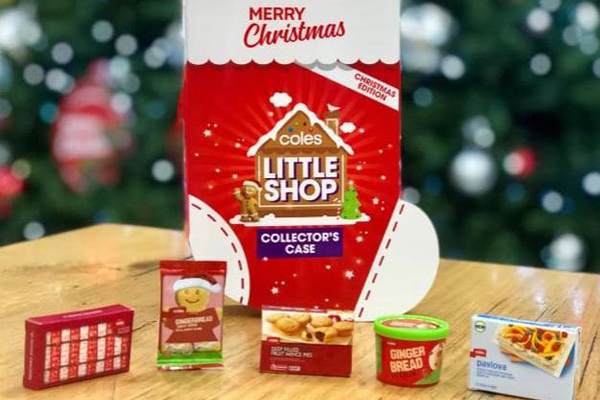 The Coles Little Shop madness continues, with the release of a five-piece Christmas set in stores today.
The Christmas Little Shop edition features five festive miniatures; pavlova, mince pies, gingerbread, Christmas crackers and gingerbread ice cream.
Ian told Tom Elliott he searched stores this morning to no avail.
"All supermarkets in our area were sold out within an hour," he said.
"And now my sister's seen them on eBay."
A full set of Christmas minis is being auctioned online, with 29 bids jacking up the price to $52.
Individual items are selling for as much as $10.
The Little Shop promotion earlier this year was credited with boosting sales of participating brands including White King and Messy Monkeys by up to 50 per cent.