Photos: Collins St closed due to sinkhole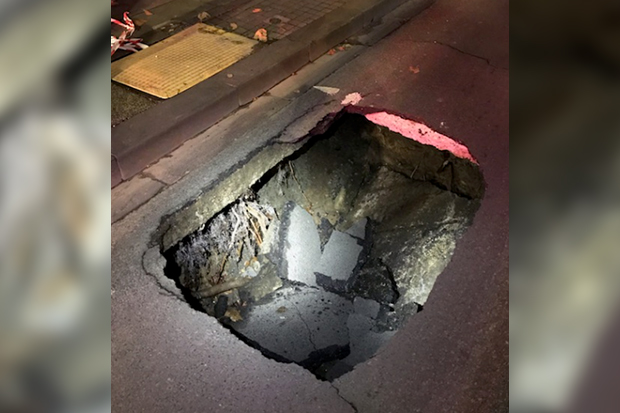 A sinkhole has opened up on Collins Street in Melbourne's CBD.
The area, near Elizabeth Street, is closed to west-bound traffic but trams are still moving though.
The cause of the hole is not clear but there is a man-hole cover on pavement next to the area.
Reporter Denis O'Kane told Ross and John the hole is about three metres deep.
Click PLAY to hear his cross to the boys