Commuter train crashes into New Jersey station, leaving at least one dead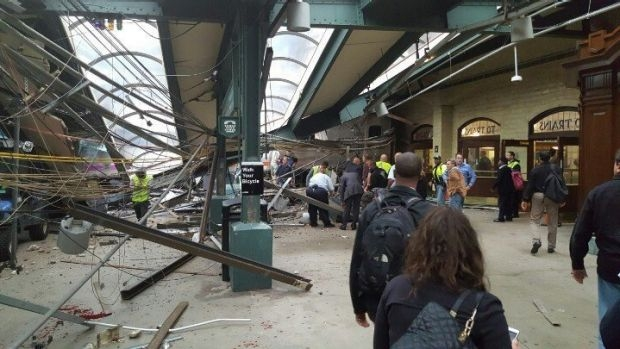 A commuter train has slammed into a railway station in the US state of New Jersey, killing at least one person.
Over 100 more have been injured.
The train derailed during the morning rush hour, just before 9am local time.
The driver was injured, but is able to answer questions and is cooperating with early investigations.
Hoboken is New Jersey's fifth-busiest station.