Concerns violent fan chaos at Euro 2016 could increase chances of terror attack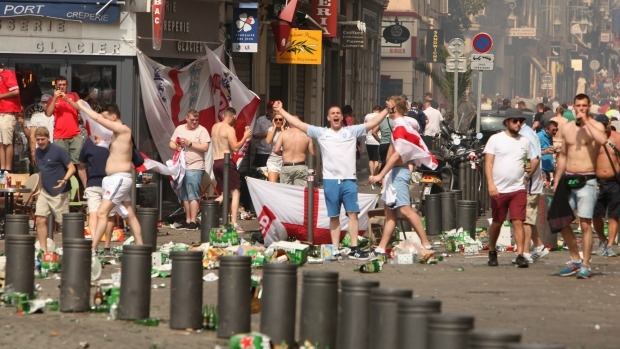 There are growing concerns the violent supporter riots at Euro 2016 could increase the chances of a terror attack at the soccer tournament.
French cities are being taken over by thugs from countries like England and Russia, with brawls in the streets causing chaos.
Police have using tear gas to move the groups on, but the problems simply move elsewhere.
'The tournament was supposed to be the biggest terror target in the world,' Channel 9's Tom Steinfort told Ross and John from Lille.
'Police are already up to their neck in trying to deal with the fact they think ISIS is going to blow up one of the stadiums.
'Well, they've got something more immediate on their hands.'?
Click PLAY below to hear Tom Steinfort speak live from the scene