Union boss says workers blocking roads with tables and chairs are 'on smoko'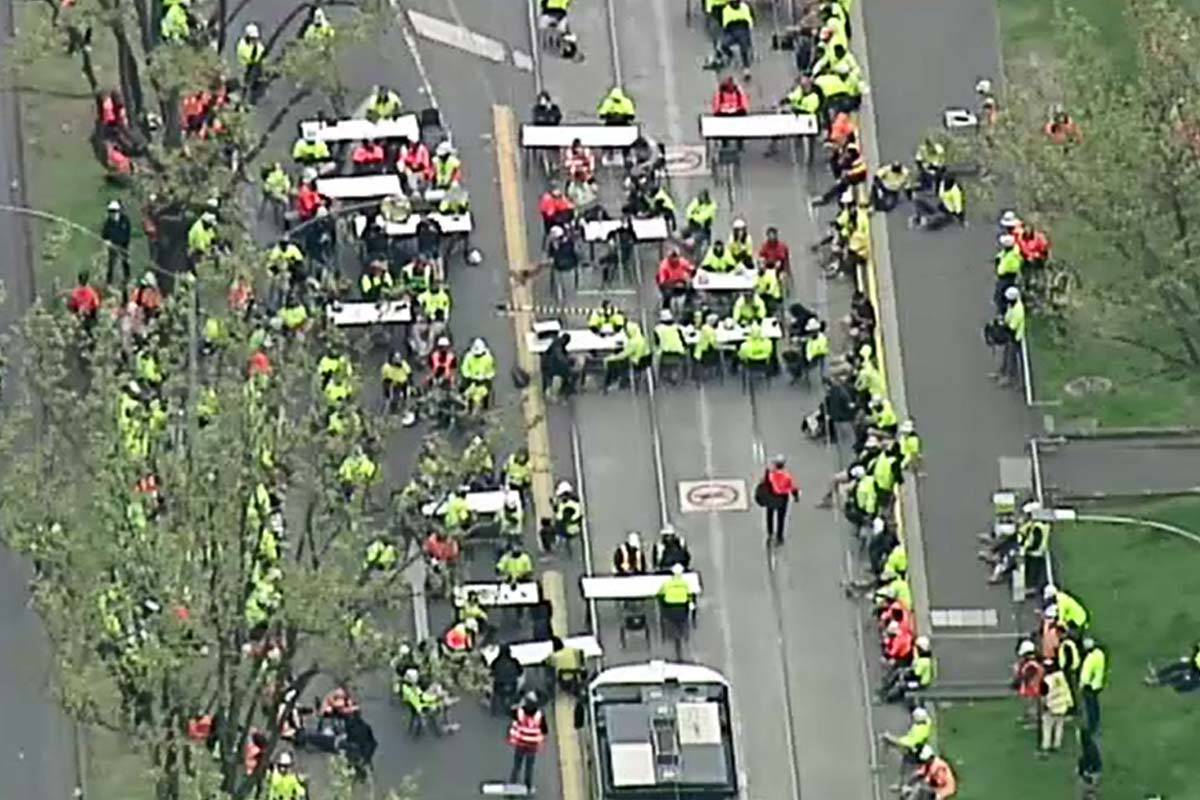 Construction workers are again blocking major roads across the city with tables and chairs in protest against new COVID-19 rules mandating vaccination in the industry and prohibiting the use of on-site tea rooms.
It comes after workers took the same action this morning, shutting down roads including King, Lonsdale and Collins streets in the CBD, Sydney Road in Brunswick, High Street in Kew and Doncaster Road in Doncaster East.
CFMMEU boss John Setka says the decision to close tea rooms was made without consultation with the union.
"To make a decision like that with no consultation whatsoever as pretty appalling," he told Neil Mitchell.
"It's not really a protest.
"What they decided was if we can't sit in the smoko shed where do we have our break? So they've taken all the tables and chairs out into the fresh air.
"You've got metro tunnel where there's 1000 workers there. Where do you expect them to go?
"They've got nowhere else to have their smoko."
Press PLAY below to hear what John Setka had to say about the construction workers blocking roads
Construction workers protesting on Collins Street in Melbourne. Traffic blocked in both directions. @3AW693 pic.twitter.com/8l09vMS1EB

— Pat Mitchell (@patty_mitchell) September 16, 2021