Crane operators urged to conduct safety audits in the wake of tragic Box Hill incident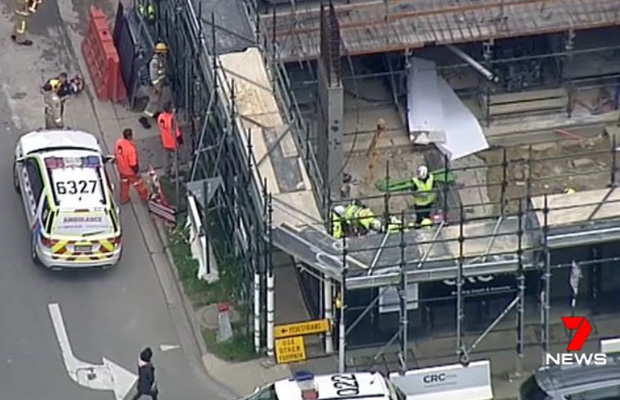 WorkSafe is urging all Victorian crane operators to check a key part which may have contributed to last week's deadly crane accident in Box Hill.
A 46-year-old man died after he and a co-worker were submerged in concrete which fell from a crane.
Investigators believe a mechanical failure in an integral part of the hoist rope system may have been a factor in the tragic accident.
Phil Dwyer, president of the Builders Collective of Australia, estimated there were 200 or so similar cranes in operation in Victoria.
"It is going to be difficult," he told Tom Elliott.
"Most of them are self-certified, but they do get a green ticket every 12 months to say that someone has looked at them."
Click PLAY to hear more on 3AW Drive
WorkSafe notified Clark Cranes, which owns and sells the type of crane involved in the accident, of its findings on Friday.
The company has issued a cease work on all Raimondi cranes until a safety audit has been conducted.
"While there is no reason at this point to suggest this may be faulty on any other crane, a tragic incident such as the one which occurred on Thursday should prompt all crane owners and operators to inspect each and every crane in the state," WorkSafe acting executive director of heath and safety Paul Fowler said.