Dan the fisherman: Premier to make TV appearance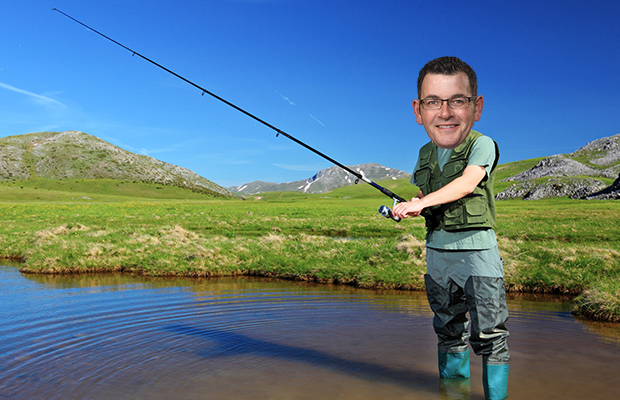 RUMOUR CONFIRMED
He's kept a low media profile in the election campaign so far, however the Premier will spend an hour on television on Tuesday night.
But the only grilling viewers should expect is how to best cook their latest catch!
Daniel Andrews will be Talking Fishing with David Kramer and the team on Channel 31.
Kramer told Neil Mitchell it all stemmed back to an interview the Premier did on 3AW before he won the last election.
"He's delivered on every single commitment he made (on 3AW) four years ago," Kramer said.
"It's massive for fishing."
Click PLAY below to hear more on 3AW