What we know: Labor announces Suburban Rail Loop — see the video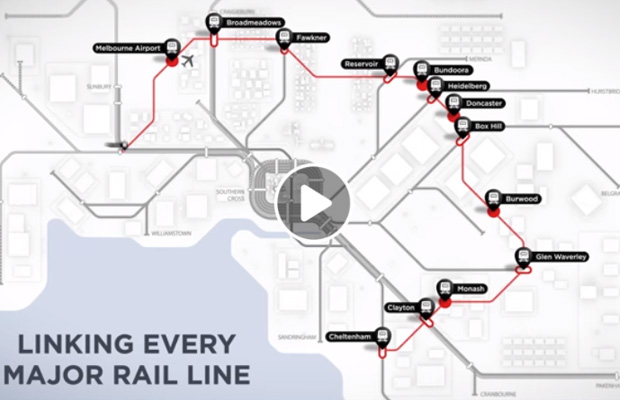 Daniel Andrews has announced a major underground train network that will act as railway loop for Melbourne's suburbs.
The network will connect "every major rail line from Frankston to Werribee".
The below announcement was made on Daniel Andrews's Facebook page this morning.
Click PLAY to watch
Dubbed "the biggest transport project in Australian history", there were no hard costings nor timelines in the Facebook announcement.
However, Transport Minister Jacinta Allan told Neil Mitchell the project would:
Cost up to $50 billion
Start in 2022
Take about 30 years to complete– Click HERE for full Jacinta Allan interview
The proposed design includes a link to the Airport Rail Link.
And while it mainly links existing stations among its 12 stops, "potential" stops include Bundoora and Doncaster.
The government claims the Suburban Rail Loop will carry 400,000 passengers per day and take 200,000 cars off the road.
Click PLAY to hear Brendan Donohoe tell Ross and John what he knows
More to come…