Daniher's Drive gets underway after big-send off at Government House!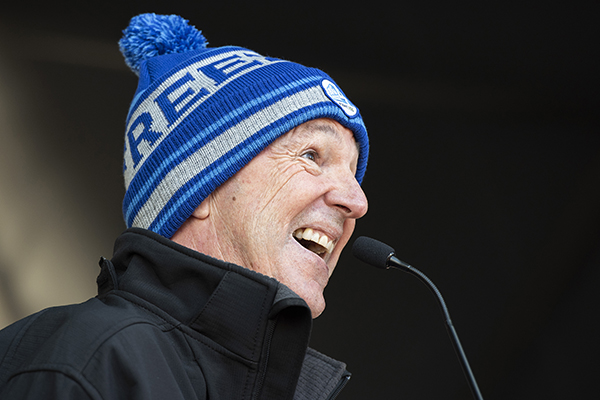 Neale Daniher has set off with about 400 supporters on the fourth annual Daniher's Drive
Stopping at towns including Horsham, Mount Gambier and Geelong during the next four days the event aims to raise 2.5 million dollars for Fight MND, for research into motor neurone disease.
After a big send off at Government House this morning, around a 100 cars will travel around the state.
To donate, click here
Rebecca Daniher, Neale's daughter, is on the drive and also works with Fight MND.
She spoke to Neil from Woodend.
"He's good, he's very excited to kick off the drive, this is definitely one of his favourite campaigns he works night and day to get the event up and running," she said.
Neale Daniher along with some 400 participants about to set off on the four-day Daniher's Drive. They'll stay at Horsham, Mt Gambier and Geelong raising funds for @FightMND @3AW693 pic.twitter.com/pO0kG0NKVb

— Pat Mitchell (@patty_mitchell) October 10, 2018
Photo: AAP