Daniil Medvedev blasts 'low IQ' Australian Open crowd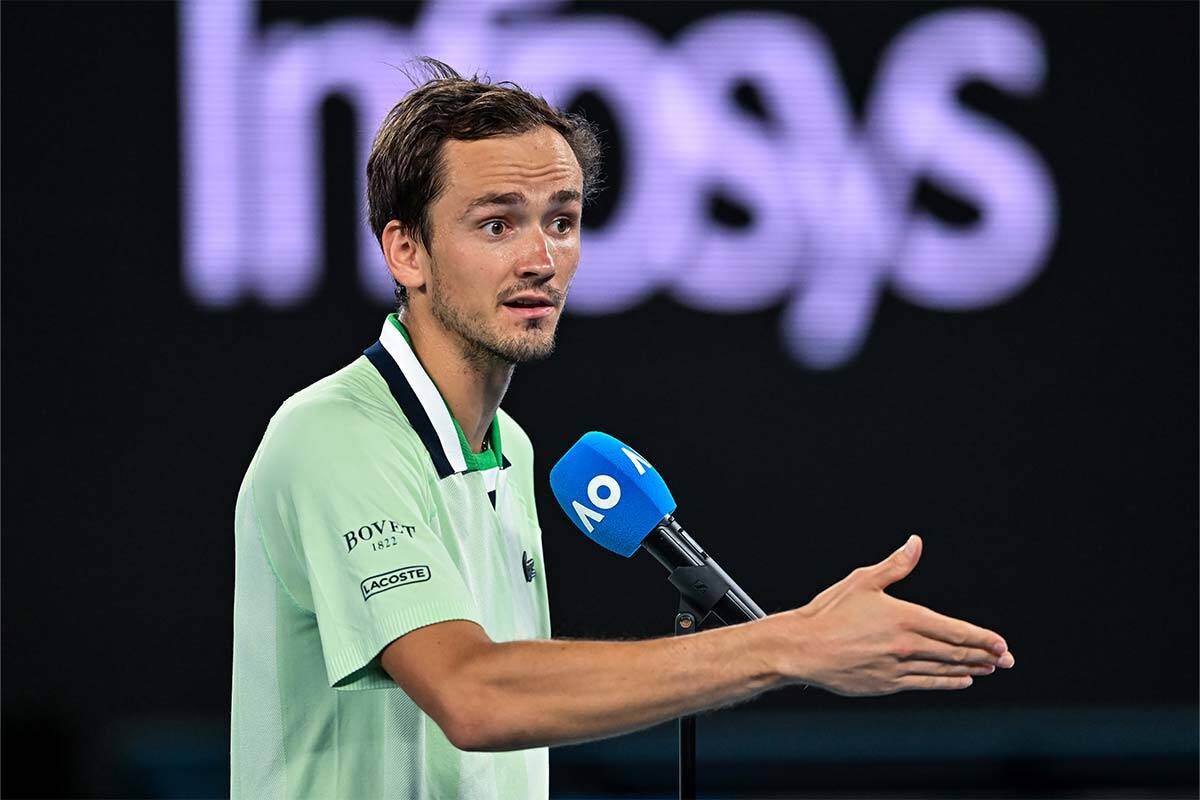 Daniil Medvedev last night blasted "low IQ" crowds at Melbourne Park after beating Nick Kyrgios in the second round of the Australian Open.
Throughout the contest at Rod Laver Arena the rowdy crowd were warned repeatedly by the chair umpire about their yelling.
In the first set, Kyrgios snapped "Can you please stop screaming out while I'm f***ing serving?"
Speaking after his win, Medvedev took aim at crowd conduct.
"I have a break point second serve and people are cheering like you already made a double fault. I mean, that's just disappointing. It's not everybody who was doing it, but those who were doing it probably have a low IQ," he said.
Contributor to The Guardian, ESPN, NY Times & TennisMajors.com, Simon Cambers, says Medvedev may have thought the crowd was booing him, but that's not what he thinks was happening initially.
"It was definitely the Cristiano Ronaldo 'siuu' thing which is getting really irritating, but then when he started moaning about it, then he got booed a bit I think," he told Ross and Russel.
"I do like the way Daniil Medvedev never holds back in his opinions."
But Mr Cambers says the crowd's conduct wasn't that bad.
"When you compare it to New York, I mean, the place is a riot sometimes. They've had fights in the crowd," he said.
"I think because people thought it was booing at first, that was grabbing a bit of attention."
Press PLAY below to hear more about the behaviour at Melbourne Park last night
"Show some respect." 😡😡

Daniil Medvedev was NOT happy with the crowd behaviour tonight and he let them know in the on-court interview! 😳
#AusOpen – Live on Channel 9 and 9Now pic.twitter.com/5UKAFOuV9v

— Wide World of Sports (@wwos) January 20, 2022
Image: TPN/Getty Images