Darren James narrowly escapes car that ended up on Yarra bike trail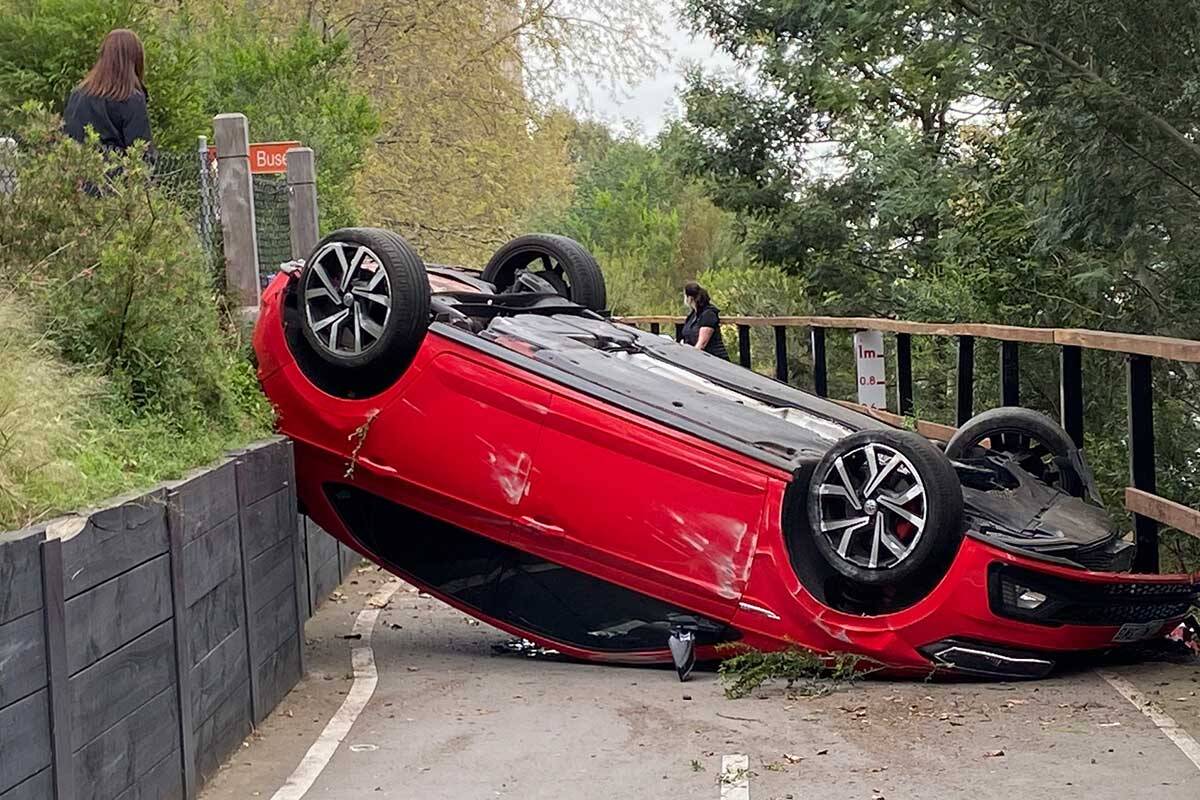 3AW's Darren James has narrowly avoided by hit by a car that flipped and ended up on the Yarra bike trail.
Thankfully, nobody has been seriously injured.
The car ended up on the trail off Alexandra Parade on Friday.
DJ had just walked by moments earlier.
Emergency crews have arrived to clean up the scene and check on this involved.
Picture: Darren James