'Despicable': A funeral stalker's heartless theft from grieving boy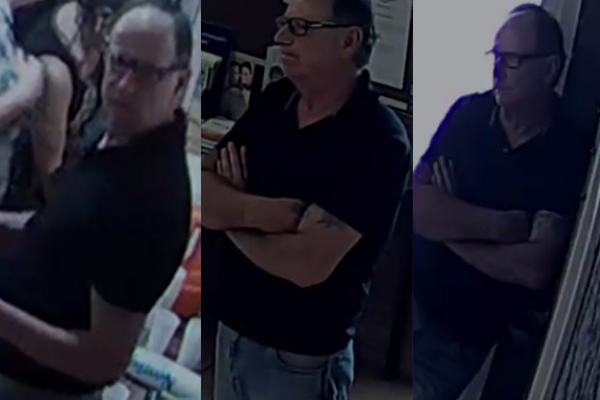 A low-life thief has stolen funeral donations that were meant for a four-year-old autistic boy farewelling his late father.
And police say it's not the first time he's targeted grieving families.
"What a despicable way to conduct yourself."
– Ross Stevenson
The most recent theft happened at Avondale Heights church last Friday. The man loitered in the foyer of the church about 11.05am during the funeral of the man who had a child with autism.
In lieu of flowers, the family had requested donations to assist with caring for the boy, and a large amount of money had been left by family and friends.
But it all went missing.
It wasn't until later discovered that the man loitering at the back of the church, who was unknown to family and friends, had stolen the envelopes containing the money.
The man is perceived to be of Caucasian appearance, aged in his 50s and about 175cm tall. He has receding grey hair and tattoos around his left upper arm.
Police this morning described it as a "really really rotten story" – click PLAY to hear more
Police believe this is not the first time this man has struck, following the theft of cash from a church donation box during a funeral service in Bundoora on November 15.
Investigators believe he may be stalking funerals.
"A line of enquiry we are pursuing is that the offender is targeting funerals where there has been a request for donations in lieu of flowers in the funeral notice," First Constable Belinda Petrovska said.
"There have been reports of a man fitting this description attending other funerals doing the same thing.
"It's disgusting this man is targeting grieving people at their most vulnerable."