Dick Smith sad but praises Aldi's business model, says they'll takeover retail in Australia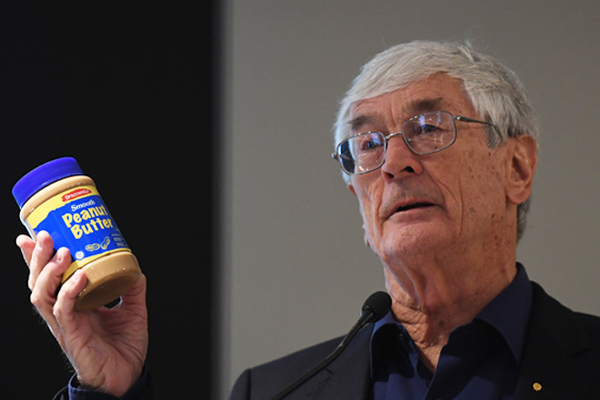 After almost 20 years, Australian entrepreneur Dick Smith is closing down his iconic food brand.
Smith announced this morning he is closing his line of Australian-made groceries, Dick Smith Foods, blaming competition by the Aldi supermarket chain.
The 13 products currently on the shelves will be phased out over the next 12 months.
Smith told Tom Elliott it was a "really sad day" but they just couldn't compete with German giant anymore.
"It's very hard to compete with Aldi who have very low staff in their supermarkets and they buy from around the world, their peanut butter comes from Argentina which is very low cost," he said.
"I'm not blaming anybody, Aldi are simply some of the smartest retailers in the world.
"I think they'll takeover our retail."
Click PLAY below to hear the full interview