SOLD OUT: No sale for general public as Richmond and Collingwood fans scramble for tickets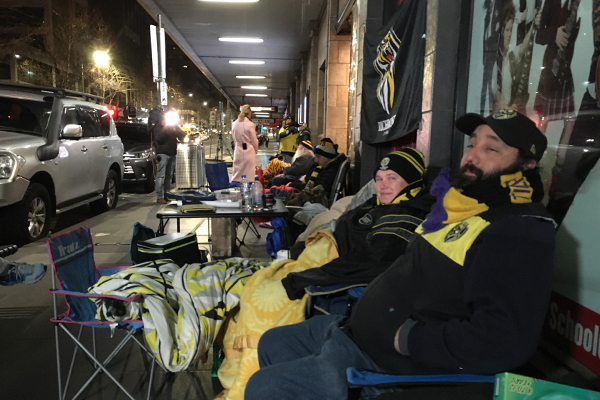 The AFL has just announced the club member allocations for the Collingwood Richmond final have sold out.
As a result, there will be no sale for the General Public, as planned for this afternoon.
The Ticketek website again had issues this morning with some fans enduring waits of more than half an hour, as the page constantly refreshes.
Some fans have spent the past two nights camped outside Ticketek at Her Majesty's Theatre on Exhibition Street in a bid to snap up the first tickets at 9am.
Richmond supporter Maureen told Neil Mitchell she had been in the line since Saturday night.
"We weren't going anywhere," she said.
"We've got great seats, level one right down the front, we're very excited."
Click PLAY below to hear the details