Dining with Den – Chilli Scrambled Eggs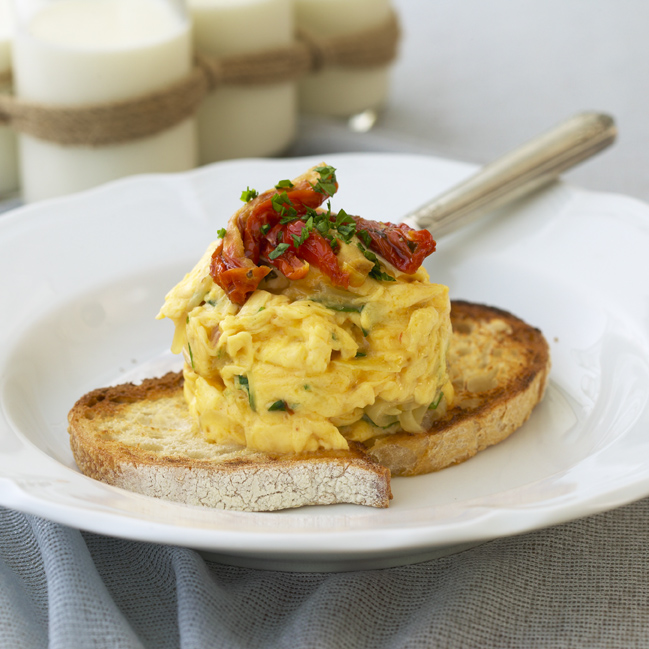 Chilli Scrambled Eggs
6 eggs
1/3 cup of milk
1 tsp chilli flakes
2 tbsp of butter
Mix the eggs, milk and chilli flakes in a bowl
• Use a fork to whisk eggs, milk and chilli flakes in a bowl until just combined. Set aside for a few minutes to allow foam to settle.
• Heat a medium non-stick frying pan over medium heat. Add butter, melt and swirl to a coat pan base. Add egg mixture and cook until your favoured consistency is reached.
Serve on a thick slice of  sourdough adding more chilli on top if you like heat.