"Disgraceful coward": Adam Bandt goes to ground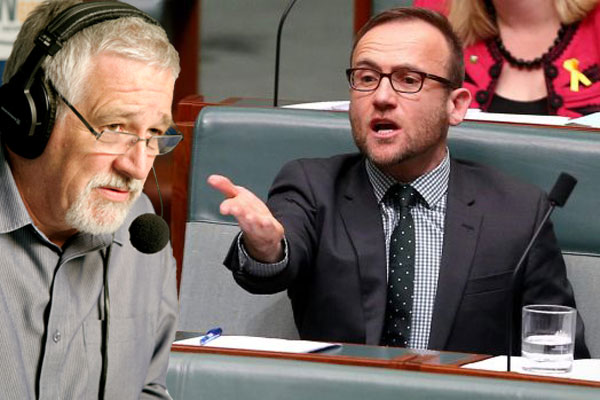 UPDATE
Adam Bandt has released a more detailed written apology, saying he proposes to make a donation to a veteran's association to express his "sincerity over the issue".
Greens MP Adam Bandt issues another apology to Liberal Senator Jim Molan. He's proposing to make a donation to a veterans' organisation @2GB873 @3AW693 @NewsTalk4BC @1395FIVEaa @6PR pic.twitter.com/SJWRWzsvA8

— Laura Parr (@LauraKParr) February 9, 2018
EARLIER
Neil Mitchell has slammed the actions of Greens MP Adam Bandt, who has today refused to answer questions about his written apology to Liberal Senator Jim Molan.
Bandt suggested in a TV interview on Wednesday the senator may have committed war crimes during the battle for Fallujah.
Molan requested an apology to which Bandt supplied a statement which read, "I hereby apologise for those statements."
"I think he's acted disgracefully," Neil Mitchell said on 3AW Mornings.
"It's just nonsense, it's offensive."
Neil also said Bandt's apology was weak.
"Now that is cowardly, it is half-hearted," he said.
"Thank God he wasn't fighting for us in Iraq."
Click PLAY below to hear Neil's editorial
Australian Defence Association Executive Director Neil James said Jim Molan would be justified in suing Bandt.
"The apology was not really valid and it might be worth suing just to make an example of this," Mr James said.
"So few people understand the laws of war, the battle of Fallujah, that Adam Bandt was mentioning, was part of a United Nations endorsed campaign in Iraq so it's hardly a war crime."
Click PLAY to hear the interview with Neil James
Molan is a former Major General who was in charge of Coalition forces in the Iraq War in 2004-05.