"Disgusted": Neil Mitchell slams mudslinging politicians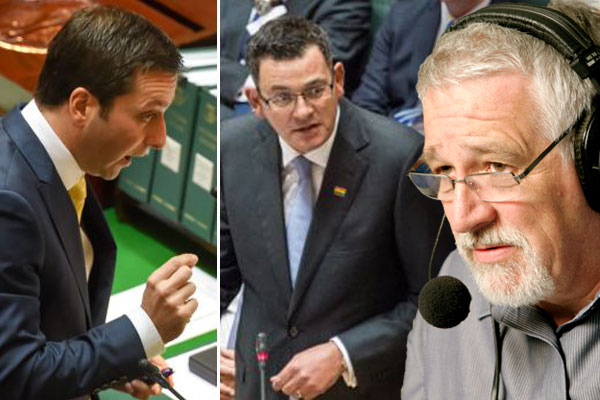 The mudslinging at state parliament continues, with the Government calling for the Opposition Leader to resign, over the Ventnor settlement.
The government released 80,000 pages of documents yesterday, detailing a $2.5 million dollar settlement, after the reversal of a planning decision by the then planning minister, Matthew Guy.
Mr Guy has called the Premier and Deputy Premier 'grubs', saying it would have cost taxpayers more to go to court.
3AW State Political reporter, Alicia Byrne told Neil the name calling in parliament was set to continue today, with Matthew Guy threatening to start releasing documents about East West link and the CFA if elected.
"So far they've called each other 'grubs' and 'sooks'," she said.
Click PLAY below to hear the full details
"Look for me, in a word – disgusted," Neil said of the action of both parties
"They are running around, self-obsessed, with these stupid and destructive political games.
"The Government has released these documents to try and sink Matthew Guy.
"The Government's got a dirt unit going and the Opposition is flailing around a bit, they'll probably do the same thing."