'Disgusting' highway vandalism angers highway motorists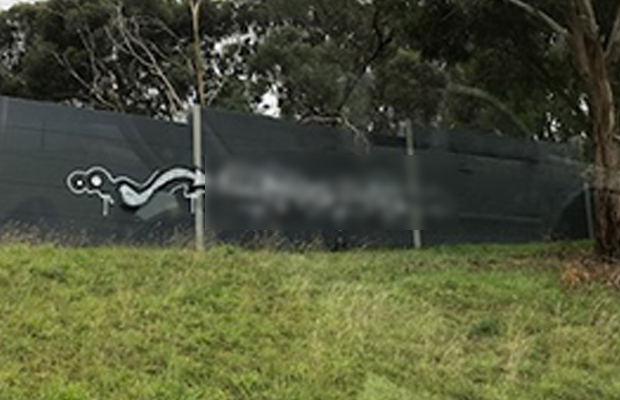 There's been a disgraceful piece of vandalism on the Greensborough bypass.
Somebody has sprayed a disgusting slur against police on a highway wall.
It comes just over a week after four police officers were killed on the Eastern Freeway.
Darren, who said he was disgusted, contacted Neil Mitchell about it.
"This needs to be painted over. Immediately," Neil Mitchell said.
"I hope the police find whoever is responsible."