Doctor calls for 'a great deal' of vaccines from swap deals to flow to 'really fatigued' Victoria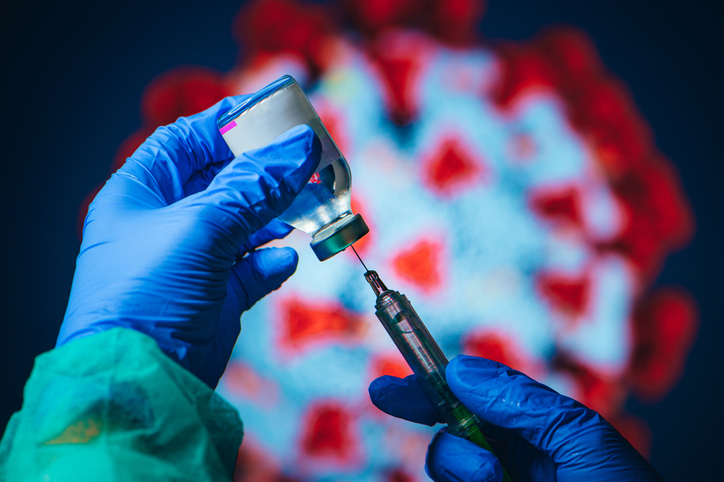 Premier Daniel Andrews yesterday unleashed on the federal government for unequally distributing COVID-19 vaccines, demanding an extra 340,000 doses to rectify a "secret" allocation of vaccines to NSW.
"What I didn't know was that Premier Berejiklian is in a sprint, while the rest of us are supposed to do some sort of egg and spoon thing," Mr Andrews said.
Data published in the Herald Sun today reveals NSW has received more than 5.5 million vaccine doses, while Victoria has received just over 2.5 million doses.
Victorian chair of the Royal Australian College of General Practitioners, Dr Anita Muñoz, says it "does make sense" that NSW has received additional COVID-19 vaccines due to the size of their outbreak.
But that extra allocation should not come at Victoria's expense.
"We don't want the activity to help them to reduce their outbreak to be so disproportionate as to leave Victorians lagging behind because Melbourne is the city second in the world that's spent the most time in lockdown and Victoria is really fatigued," Dr Muñoz told Ross and Russel.
"We've got to help the New South Welsh people but it must not be to the detriment of Victorians who have been suffering for a long time."
Dr Muñoz says she hopes "a great deal" of the Pfizer doses secured through international swap deals will be allocated to Victoria to correct the allocation discrepancy.
"We know that Victorians are absolutely ready to get vaccinated," she said.
Press PLAY below to hear what Dr Muñoz thinks of the vaccine allocation discrepancy