Donate: 3AW proudly supporting A Very Special Day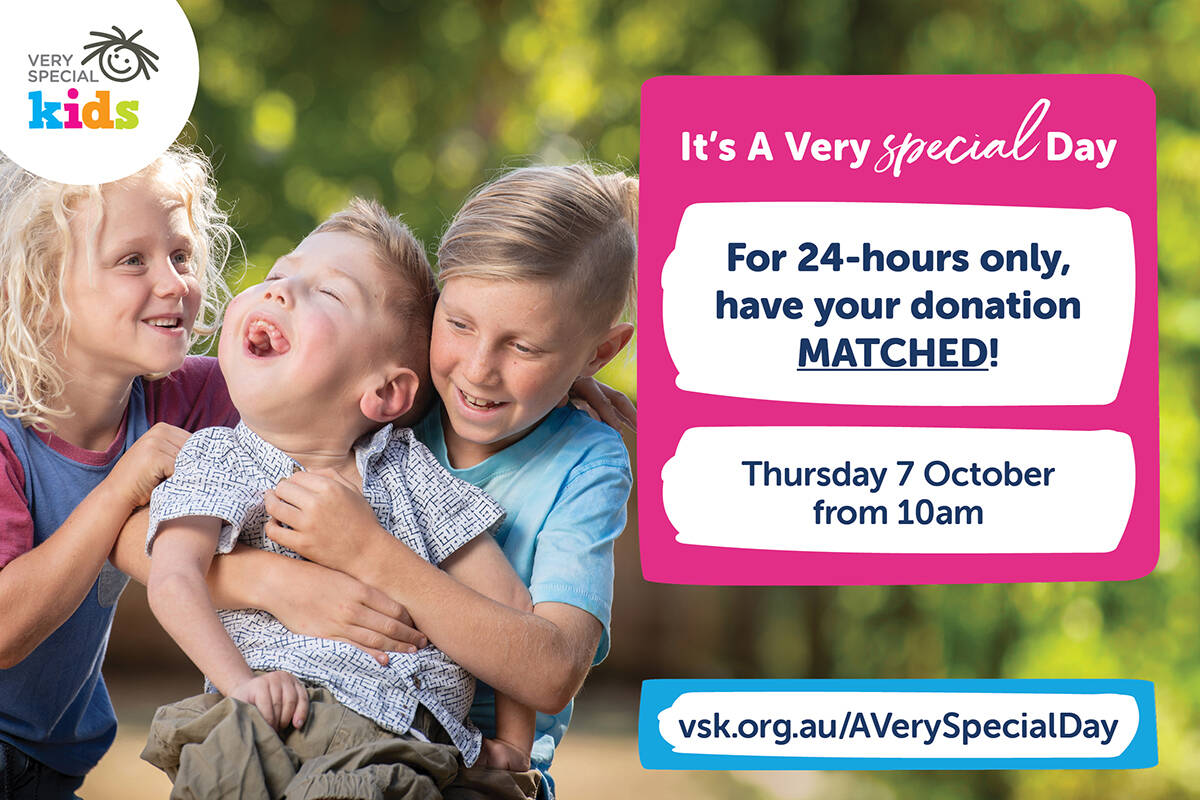 For the second year, Very Special Kids is holding their annual Giving Day – A Very Special Day – rallying the community to donate on Thursday 7 October from 10am.
During an exhilarating 24-hour fundraising mission every donation is matched, giving donors the opportunity to have their impact amplified.
While it's not possible to be on location this year, 3AW is proud to support A Very Special Day.
Michael Wasley, Chief Executive Officer of Very Special Kids, said that due to COVID-19 the organisation has had to adapt the way it raises funds.
"Although Covid-19 has impacted our ability to hold fundraising events and ultimately raise much-needed funds, our essential services have never stopped," he said.
"Sadly, we know that many of the children in our care won't make it to adulthood, but we believe every child has a right to quality of life no matter how long or short that is. We know that the need for our specialised children's palliative care will always be present. So that's why we're running A Very Special Day and why a lot hinges on its success.
"The Giving Day is a great way to rally the community to get behind our organisation and support the important work we do for seriously-ill children and families in Victoria."
Money raised from the Giving Day this year will help improve the lives of children with a life-limiting condition and their families through a range of professional, practical and emotional support services, including Victoria's only children's hospice which is currently being rebuilt.
"A children's hospice is very different to an adult's hospice. Here, a child comes to us and it's all about providing fun, quality of life and laughter, even in their most difficult times. We give parents a much-needed rest, we help them understand their child's condition, and provide coping strategies," Mr Wasley said.
"Our new world-class facility will open in early 2023 and will allow us to continue raising the bar in the care and support we provide children and families into the future."
There has never been a more important time to support Very Special Kids. Donate to 'A Very Special Day' today!
Visit www.vsk.org.au/AVerySpecialDay for more information.