THANK YOU! Neil Mitchell's TLC Ambulance Appeal was an AMAZING success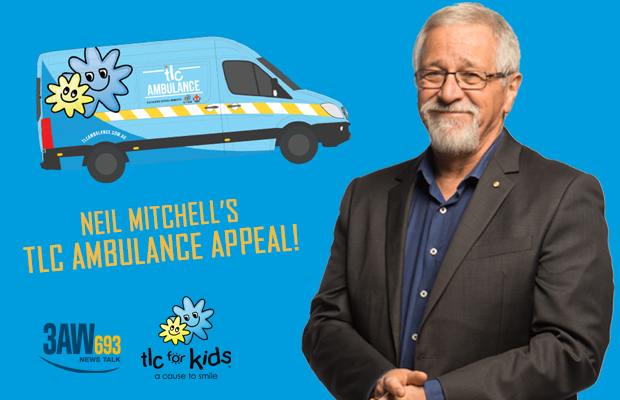 We cannot say thank you enough.
Neil Mitchell's TLC Ambulance Appeal was everything we hoped for and more.
The plan was to raise $115,000 to help kit out the new specially-designed ambulance that will help put a smile on the faces of terminally ill children.
Now, there's every chance TLC for Kids will have TWO ambulances to make dreams a reality.
We kindly asked you to open your hearts and wallets and, as always, YOU delivered.
Yesterday, $315,000 in direct donations were made, along with over $218,000 worth of vouchers, good and equipment.
All-up, you raised over $533,000 for TLC for Kids!
More than 80 paramedics have already volunteered their time to help transport the sick children around.
All the money can go towards the required equipment and maintenance.
A special thank you must got to Danny Wallis and his incredibly generous team at IT consultancy company DWS.
They chipped in a truly game-changing $150,000 donation.
You can see the latest total at www.tlcambulance.com.au
Click PLAY below to see how the day unfolded on 3AW Mornings
Click PLAY below to hear more on 3AW Mornings