DOUBLE TROUBLE: Interview with Brian Helgeland, director of Legend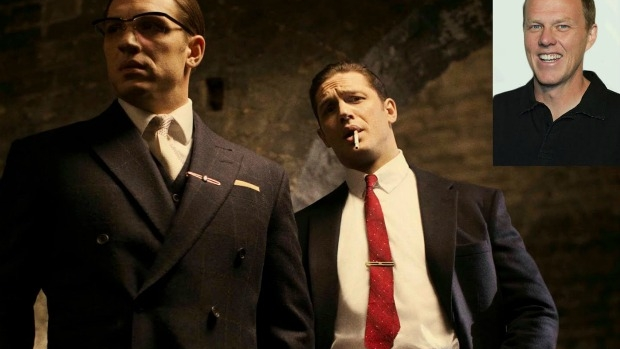 While many American gangsters are still waiting for their stories to be told on screen, writer/director Brian Helgeland – an Oscar-winner for co-writing LA Confidential and nominated for his screenplay for Clint Eastwood's Mystic River – has long been fascinated by the Kray twins, Ronnie and Reggie, who ran much of London's underworld throughout the 1960s.
As well as being violent thugs, the Krays enjoyed a remarkable profile as celebrities, with their nightclubs often being filled by the rich and famous, many of whom liked having their photos taken with them.
Their brotherly bond was one of the things that attracted Helgeland, which he says puts them in the tradition of American gangsters. He also openly admits that while his film Legend does not glamourise the Krays, it would not have been an honest film without showing the glamour they enjoyed.
Here Helgeland discusses the film, why he cast Australian actress Emily Browning and his use of extreme violence in the film. He also reflects on what it was like directing Tom Hardy in two roles and comments on the amusing internet meme where Hardy publically shut down a reporter for asking him about his sexuality.
Please enjoy.
For the interview with Brian Helgeland, please click here:
To view the trailer for Legend, please click here: