Doug Fryer says it's time to 'legislate against stupidity' of motorcyclists following spike in deaths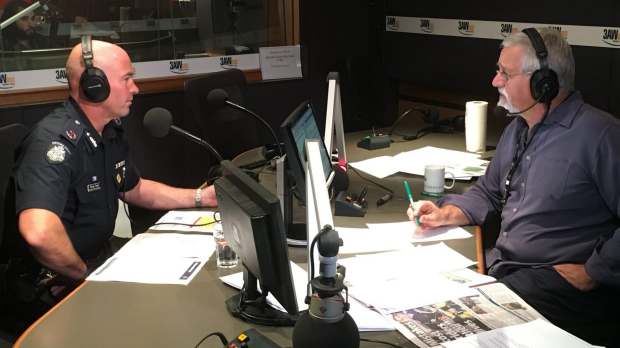 Police say it's time to legislate to combat the stupidity of motorcycle riders.
A road blitz targeting motorcyclists is underway amid a huge spike in rider fatalities this year.
Most of those have been blamed on rider error.
Assistant Commissioner Doug Fryer said despite all the warnings, riders continued to take to the road without the appropriate safety gear.
The Motorcycle Council says it'd be impossible to mandate items such as gloves and boots but the Assistant Commissioner disagrees.
'We've tried TAC campaigns, we've tried education and we still see people riding in thongs and singlets without gloves and that's just a recipe for disaster,' he said.
'I think you can legislate against stupidity.'
The state's road toll stands at 112, which is 13 more deaths than the same time last year.
WATCH Neil Mitchell's chat with the Assistant Commissioner below