Dramatic CBD chase: Bus and cop car smashed, driver gets away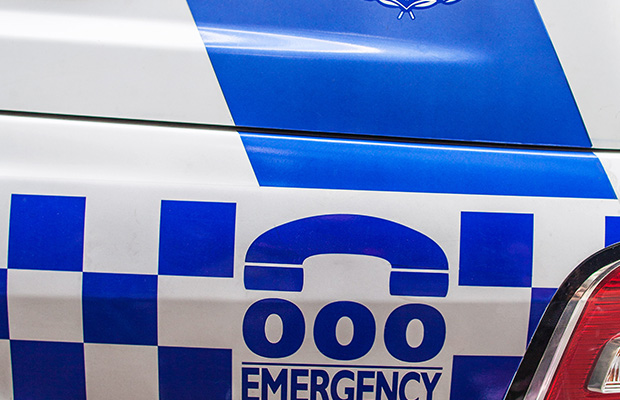 A car has smashed into a bus and divvy van while trying to evade police in a dramatic getaway through the city.
The car first came to the attention of police about 6am when a motorist reported that a driver was asleep at the wheel at the intersection of Flinders St and Russell St.
But when officers tried to intercept the car, it sped off.
Police chased the car through the CBD before calling it off for safety reasons.
The car, a maroon Toyota sedan, was next spotted on the corner of Rathdowne Street and Victoria Street in Carlton.
That's where shocked onlookers saw the car, seemingly trapped, reverse into a bus and then crash forward into a police car before again speeding away.
Click PLAY to hear 3AW listener Sally tell Ross and John what she saw
No one was injured in the rampage.
The driver remains on the loose.
The vehicle is missing its rear window and was last seen in the Royal Parade area.
Anyone with information is urged to call Triple Zero (000).