Shopper and security guard stabbed at a Brunswick shopping centre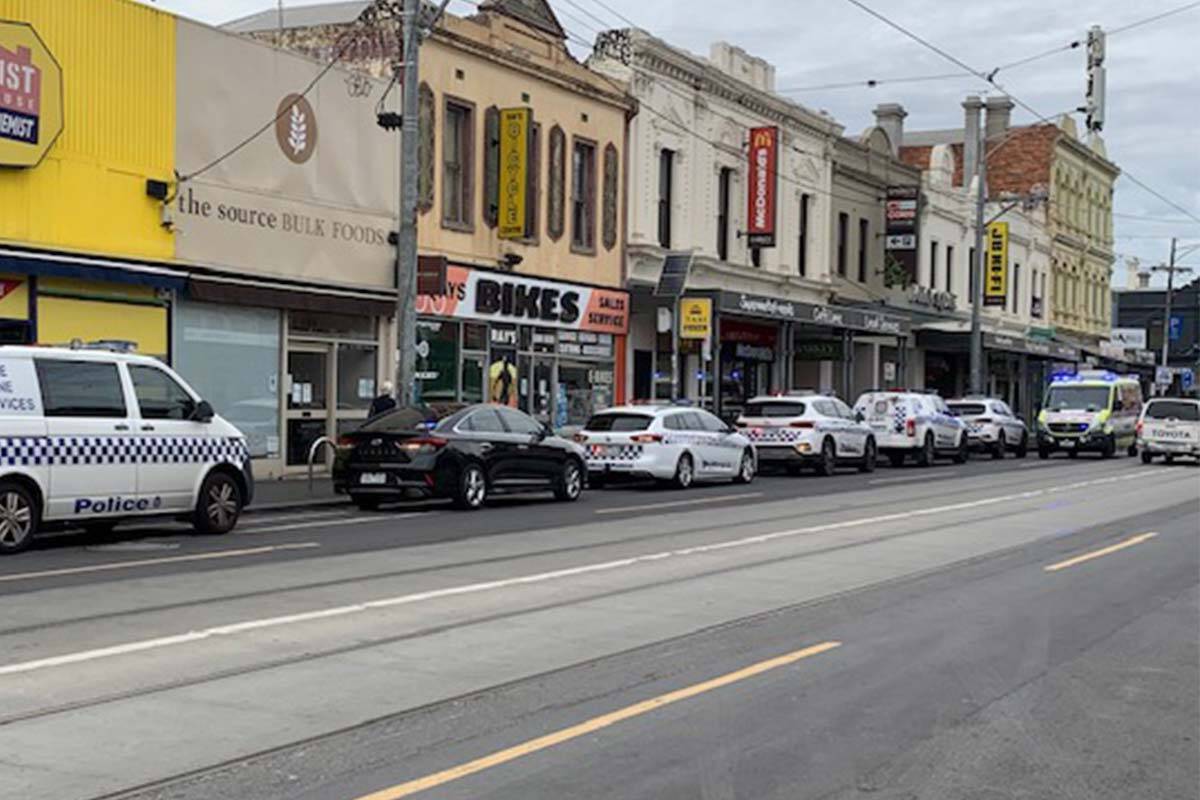 A shopper and security guard were allegedly stabbed in a random attack at Barkly Square Shopping Centre just after 8am this morning.
A 60-year-old Brunswick man was standing in the checkout queue at a supermarket when he heard yelling behind him.
He turned around and was stabbed in the upper body by another man in the queue.
A short time later a security guard approached the man after hearing yelling and he was also stabbed.
Both victims have been been taken to hospital with non-life-threatening injuries.
The alleged attacker, aged in his 20s, was arrested at the scene and has also been taken to hospital with self-inflicted wounds. He is undergoing a mental health assessment.
Sandra, whose brother works at Coles in Barkly Square Shopping Centre, told Neil Mitchell the shopping centre was evacuated.
"There's a guy running around with a knife and he stabbed a customer in the Coles supermarket. All of the employees are locked up in their various shops," she said.
Police are not looking for anyone else in relation to the incident.
Anyone with information is urged to contact Crime Stoppers.
Press PLAY below for Sandra's call reporting the incident