Dummy hanging from makeshift gallows outside Bacchus Marsh school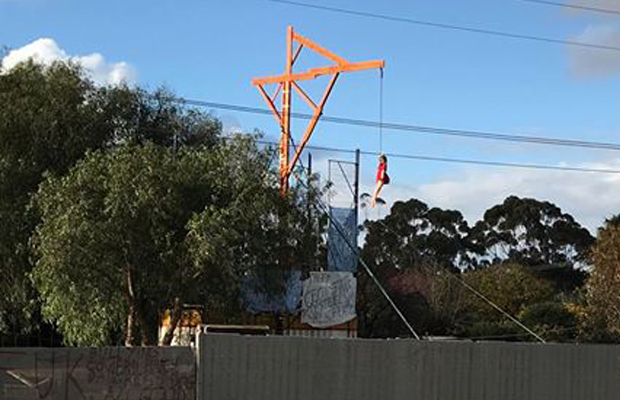 3AW DRIVE — WORD ON THE STREET
An angry father says a confronting roadside protest has been erected in plain view from a school.
As part of the protest, a dummy is hanging from what appears to be a makeshift gallows.
It is situated about 100 metres from Bacchus Marsh Grammar, which is both a primary and secondary school.
Concerned father Paul contacted Tom Elliott about the scene, and wants it removed.
"Last night on the way to pick up my kids from school, I drove past a fairly graphic protest against our local council in which someone has put a hangman's gantry and hung a full size mannequin off it," he said.
"And there's some sort of protest banners against our local council erected on this huge hangman's gantry."
3AW Drive has contacted Moorabool council.