E-scooter trial kicks off in three Melbourne councils next month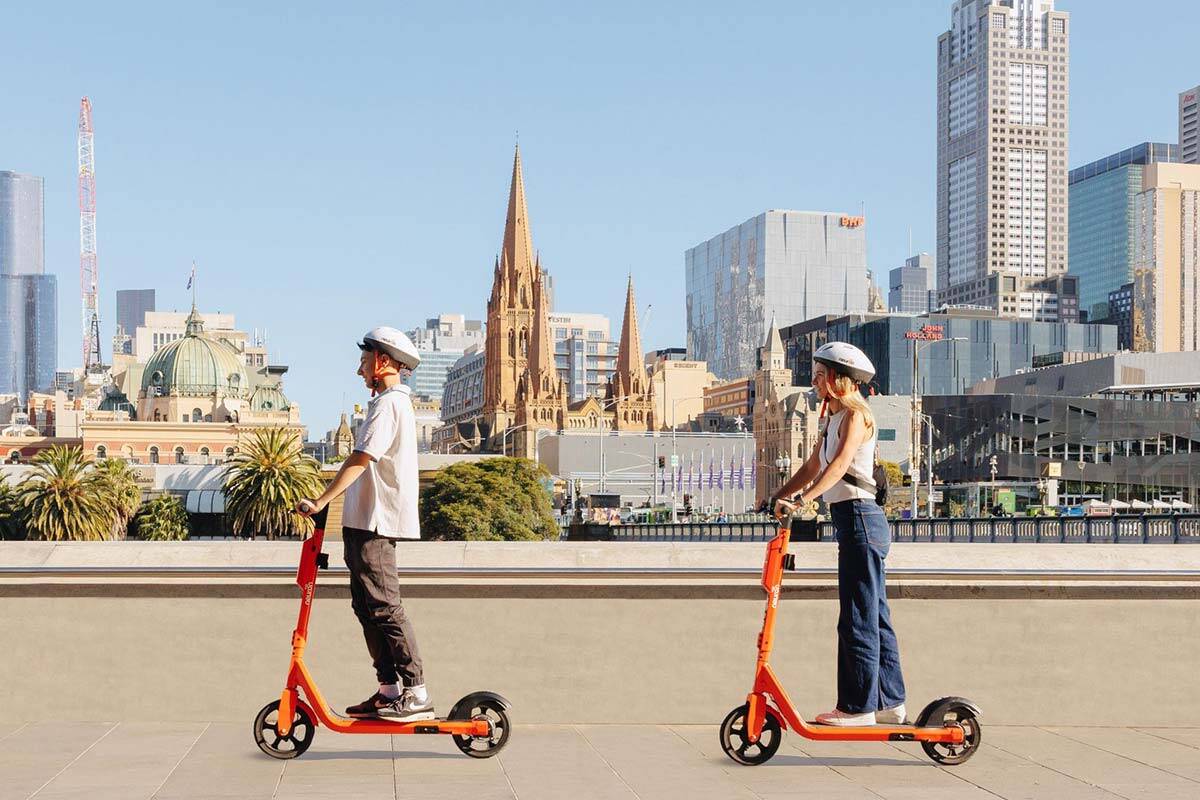 More than 1000 e-scooters will be rolled out across the City of Melbourne, Port Phillip and Yarra council areas next month.
The e-scooter trial will kick off on February 1, with two operators – Neuron Mobility and Lime – running in the city.
While e-scooters are currently only legally allowed to be used on private property, their use has been growing, and lord mayor Sally Capp says the trial will help police to determine appropriate regulations for their use.
She says they "definitely cannot" be ridden on footpaths, but the scooters — which can travel at up to 20km/h — can be ridden on roads with speed limits of 50km/h or less.
"You can ride them on our bike paths, you can ride them on slower roads and you can ride them on shared paths," she told Neil Mitchell.
"We hope that it's really going to help people to get around the city."
Only people aged 18 or over can hire the scooters and helmets are mandatory. Users must register with Neuron Mobility or Lime in order to hire the scooters.
Press PLAY below to hear more about the e-scooter trial
Image: Neuron Mobility