Eateries in Melbourne's west defaced by anti-vaxxers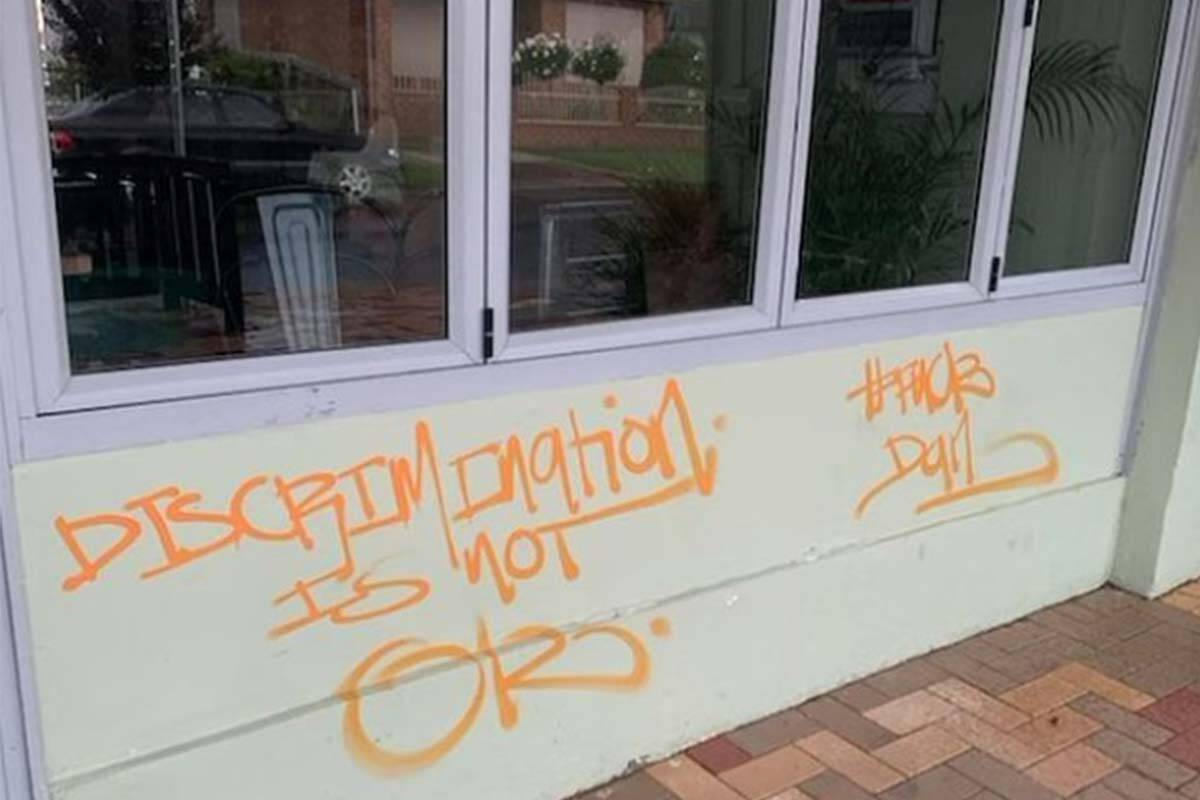 Image: Blacksheep/Instagram
Two eateries in Melbourne's west have been targeted by anti-vaxxers.
After reopening to dine-in customers this week, Blacksheep in South Kingsville enforced the Chief Health Officer's rules, checking all patrons were fully vaccinated.
Staff turned up this morning to find the front of the wine and bean bar had been vandalised.
Graffiti reading "discrimination is not ok" has been scrawled in orange paint on the front of the shop.
"Good on you, that's a nice help to a business that's been shut for the best part of a year and a half," Ross said of the defacing of the bar.
View this post on Instagram
A second hospitality business, Dukkah, which is in the same strip of shops as Blacksheep, has also been graffitied.