EDITORIAL: Neil Mitchell slams Daniel Andrews for putting politics ahead of sick cancer patients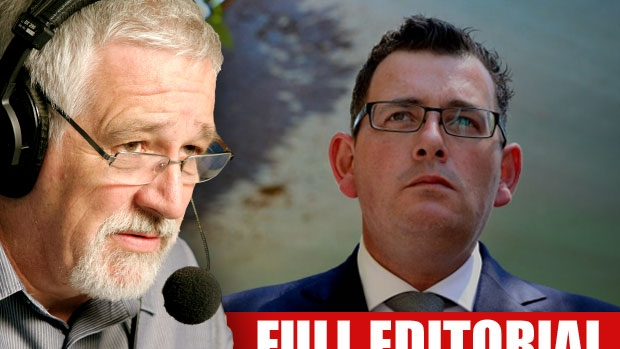 Neil Mitchell has slammed Daniel Andrews for putting his 'left-wing ideology' ahead of sick Victorians.
A parliamentary committee has been told the Premier's decision to axe a private ward at the new Peter MacCallum Cancer Centre has cost the facility $40 million and led to a shortage in beds.
The 3AW Mornings host clashed with Mr Andrews over the issue in April 2015.
The Premier denied it would happen, despite plenty of advice suggesting otherwise.
'This ideological war, waged by the Premier, has hurt, arguably, some of the sickest people in the state,' Neil Mitchell said on Friday.
'That's what they're saying.
'The Premier promised in that interview – in those days he used to talk to me – that it wouldn't it happen.
'Everybody else said it would – he denied it – it has now happened.
'It was a silly decision by the government, driven by this blind left-wing ideology that says we can't have a private ward.
'That is the way the system works and it works well for everybody.'
Click PLAY below to hear Neil Mitchell's full editorial on 3AW