Helicopter crash-lands during 'incident' at Moorabbin Airport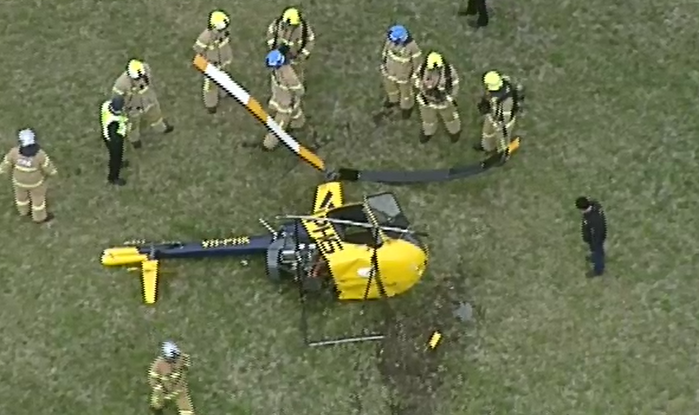 A helicopter has crash-landed during a training exercise at Moorabbin Airport.
Nobody was seriously injured.
The instructor and trainee pilot were practicing emergency landing procedures when the incident occurred.
Emergency services attended immediately to the pair and both were taken to The Alfred hospital as a precautionary measure.
PICTURE: 9 News Melbourne