Etihad swings the axe on security staff following wild brawls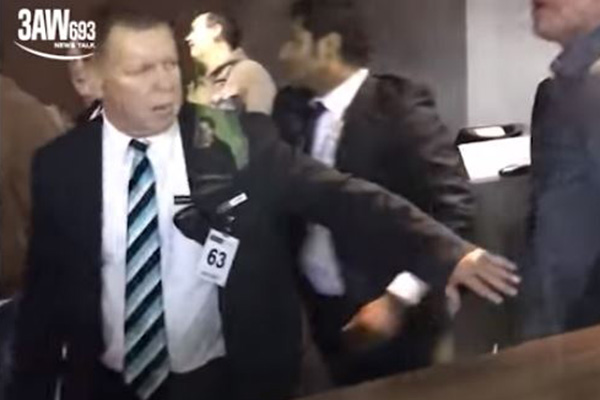 Etihad has sacked its Medallion Club and corportate suite security staff after a series of ugly incidents, according to the Neil Mitchell program.
"I'm told the axe has swung with some force at Etihad Stadium," Neil said.
"Police met with Etihad on Monday afternoon.
"By 6am Tuesday I'm told Etihad has sacked a bunch of security workers by email.
"A note went out, I've seen it, signed by the event staffing manager making the change.
"It means all staff working in the Medallion Club, corporate suites, dining areas – gone, immediately."
But CEO Etihad Stadium Michael Green says that's not exactly the case.
Click PLAY below to hear the details
"I hasten to say, nobody is actually losing their jobs, all our staff are guaranteed ongoing employment at the stadium," Mr Green said.
"In customer service roles if they choose to take them."
"We've made the decision over the last couple of months, the incidents over the last couple of weeks have drawn this process forward, but we are rolling all our security into the one service provider."
Click PLAY below to hear the full interview with Michael Green