Family of foxes move into Altona backyard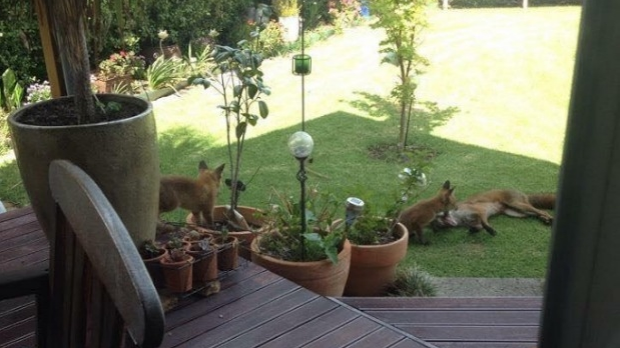 FIRST ON 3AW: A family of foxes have taken up residence in the backyard of a Melbourne home.
The owners of the Altona home are not quite sure how to deal with the new occupants, who seem to be quite comfortable.
Melinda O'Conner said the four foxes had moved into her sister's backyard recently, and her sister was 'quite stressed out about it'.
'They don't know what to do,' she told Ross and John.
'They've just moved in. One of the baby foxes baths in the potplants.'
Click play to hear Melinda speak to Ross and John
?
Two parents and two baby foxes have moved into a suburban backyard. Photo: Supplied.
Foxes playing in the backyard.