Fashionable wallaby hops in to Portland shop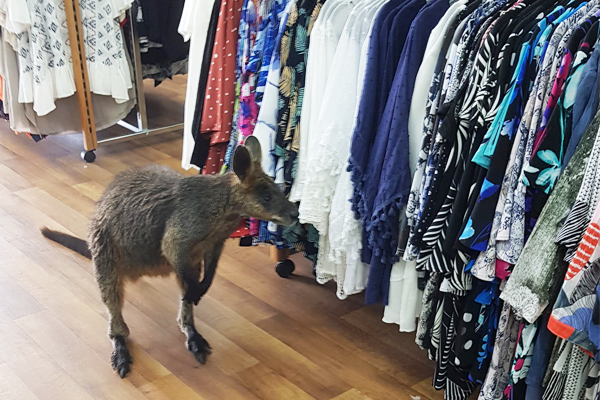 The owner of a fashion store on Victoria's coast had an unexpected customer this morning, when a wallaby hopped into her shop.
Pauline from Pauline's Absolutely Fabulous Accessories in Portland told Denis Walter she was at her counter when she heard a noise.
"I thought it was just a customer coming in," Pauline
"I looked up and a kangaroo was looking back at me!"
Click PLAY below to hear the chat
"We do have a koala that wanders the street here in Portland and that's been in to visit us as well, we're quite popular with the local wildlife," she said.