Fiona Patten asks Dane Swan to speak at Victorian parliamentary inquiry into drugs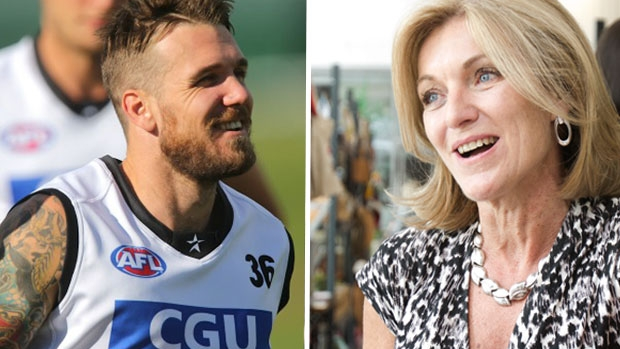 Collingwood great Dane Swan has been asked to speak at a Victorian parliamentary inquiry into drugs.
Sex Party MP Fiona Patten has applauded the 2011 Brownlow medallist for speaking out about his substance use.
Swan has admitted to using drugs throughout his 258-game AFL career.
Ms Patten said after hearing mainly from police, politicians and doctors, hearing from Swan would be a breath of fresh air.
'We have a very skewed idea of illicit drugs in society,' Ms Patten told 3AW News.
'I think it's very important that we hear from people who actually do use drugs.'
But Swan appears unlucky to take up that request.
He spoke with Sports Today on Tuesday.
Click PLAY below to hear his response on 3AW
The full interview with Dane Swan can be heard on Sports Today after 6.45pm on Tuesday night…