Firefighters use oxygen to save pet dog from burning house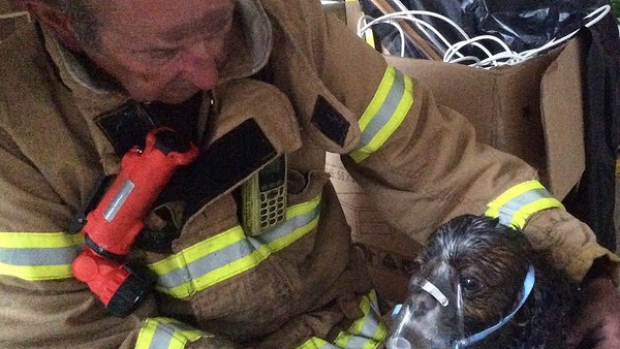 Firefighters used an oxygen pump to save a dog's life after the family pet was stuck inside his burning home.
Crews were called to the Vermont house about 6.30pm.
The owners were safely inside but no one could find Angus.
Firefighters later found the petrified pooch hiding under a bed.
They took him from the house and put him on the oxygen pump for air.
Angus is now fighting fit.
The house suffered extensive smoke damage.
An electrical fault behind the television is thought to be the cause of the fire.