First interview: Melbourne's new archbishop, Peter Comensoli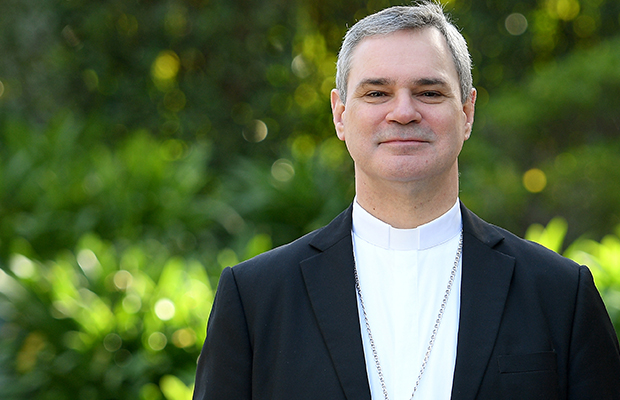 Peter Comensoli has only ever spent three days in Melbourne, but he's about to become its spiritual leader for thousands of Melburnians.
Bishop Comensoli is taking over as archbishop of the Catholic Church from Denis Hart, who held the role for 17 years.
He will be officially installed at St Patrick's Cathedral tomorrow night.
He joined Neil Mitchell this morning to discuss his life, career, and the future of the Catholic Church (and, of course, where he stands on AFL).
"I found him to be very engaging and with a sense of humour; I wonder if he'll keep that…"
– Neil Mitchell
Click PLAY to hear the full wide-ranging interview