First on 3AW Drive: Mum claims son found wire in cucumber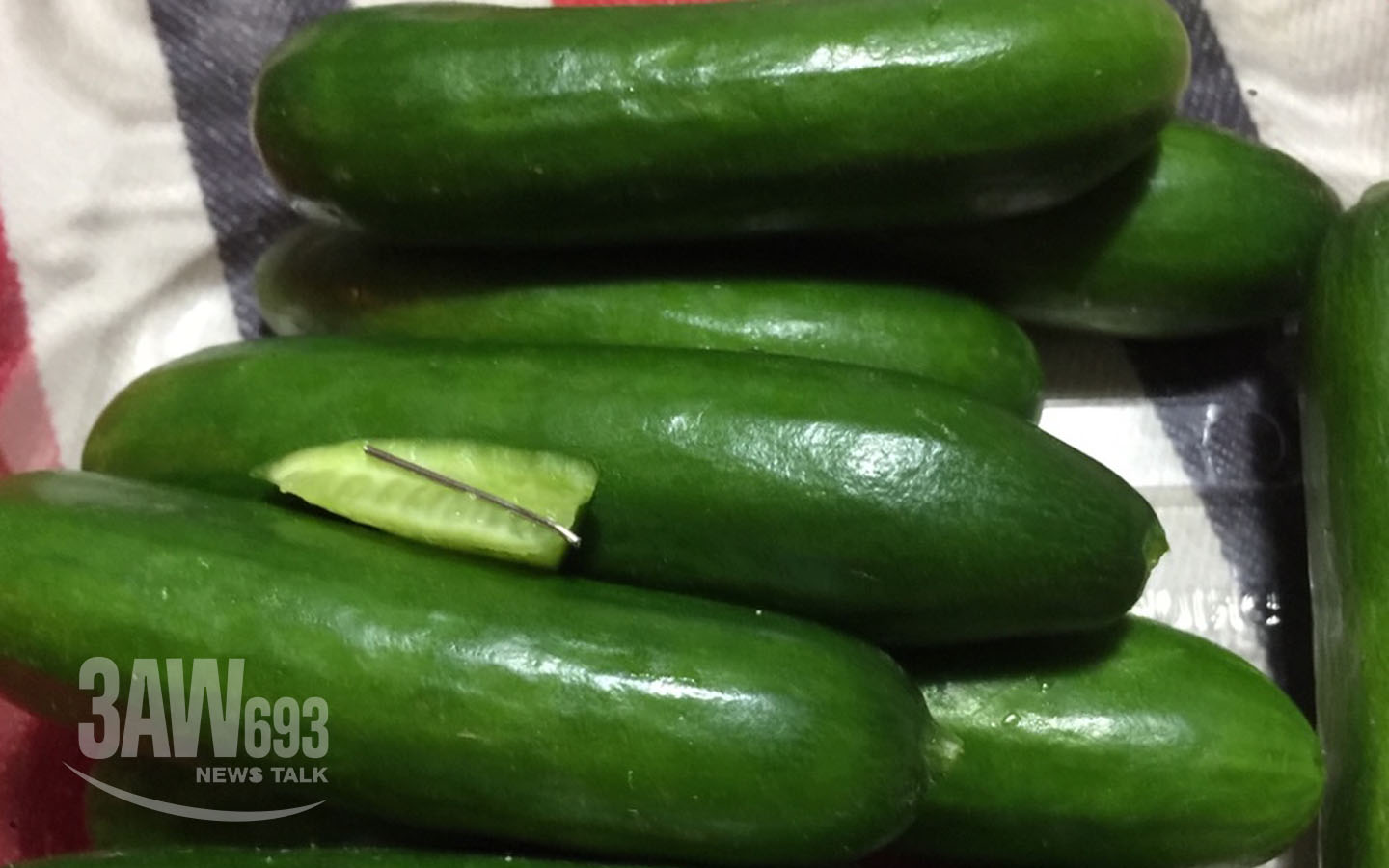 A Melbourne mum claims her 12-year-old son found a piece of wire in a baby cucumber last night.
Maria, who bought the contaminated cucumbers for her son, told Tom Elliott of her shock at making the discovery.
The news comes just weeks after needles were found in strawberries around the country.
"My son was just so upset," he said.
"He was so worried and panicking.
"I don't know what the world is coming to, you're too scared to buy food."
Click PLAY to hear the full interview on 3AW Drive