Five car pile-up on the Ring Road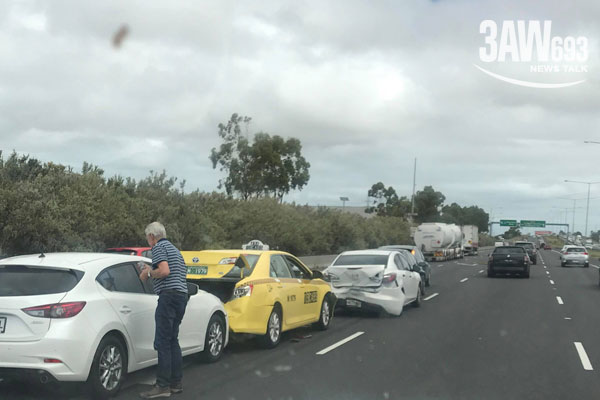 A five car nose-to-tail crash on the Western Ring Road is causing traffic headaches for commuters heading towards the city.
Caller Mark told Tom Elliott the cars were piled up just before the Boundary Rd exit.
"There's a big traffic bank up for anyone heading in-bound," Mark said.
It's not known if anyone was seriously injured.
Andrew, who sent the above photo to 3AW, said the cause of the accident was actually a five-eight metre length of pipe that fell off a truck.
The pipe can be seen in the photo, ahead of the crumpled cars, next to the black ute.