Five people escape large house fire in Melbourne's east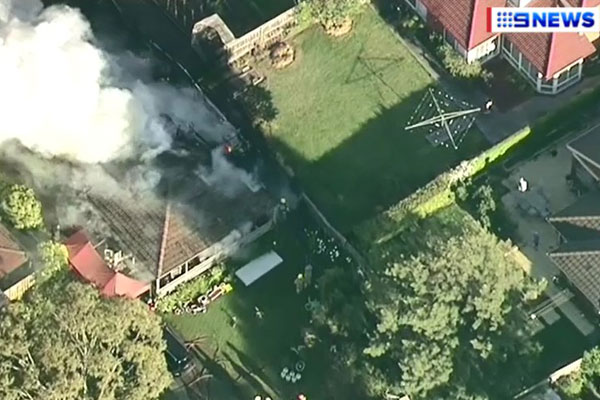 Five people have escaped a house fire at Forest Hill as crews battled to bring it under control.
The fire is believed to have broken out in a bathroom of the Lydia Court home after 7am.
Caller Steve told Ross and John the fire looked quite large.
The occupants managed to escape unharmed.
Channel 9 reporter Kieran Jones is at the scene this morning.
"It's pretty much gutted this house in Lydia Court," he said.
Smoke is visible in the area.
Click PLAY to hear from Kieran Jones at the scene of the fire