Flip Shelton's Strawberry Jam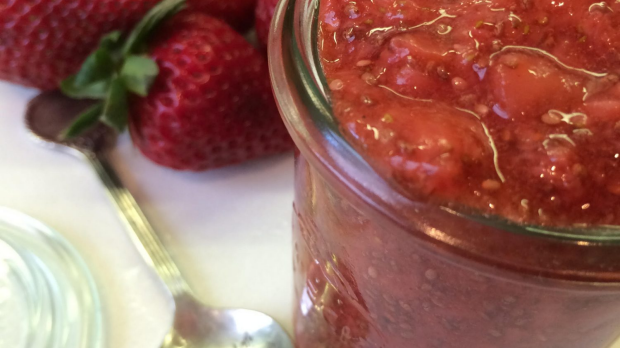 Strawberries are in season now so take advantage of this and make your own strawberry jam.
Homemade food also make fantastic Christmas presents and this looks fantastic!
Ingredients
500 g strawberries (*), hulled, and chopped
2 tablespoons lemon juice
1-2 tablespoons chia seeds
1 teaspoon cinnamon
1 teaspoon vanilla extract
1 tablespoon maple syrup or honey-optional
Method
Place strawberries and lemon juice in a saucepan and, over a low heat, cook for 15 minutes or until the fruit has broken down.
Remove from heat.
Gently mash the strawberries.
Stir in chia seeds, cinnamon and vanilla extract.
Stand for 10 minutes to thicken.
For taste: Add additional chia seeds if you want a thicker consistency or add maple syrup if sweetening is required
Allow the jam to cool before transferring to a sterilized jar.
Store in the fridge.
Notes
Blueberries are fabulous or a combination of strawberries and blackberries is amazing!
For a no-cook version, use raspberries and skip the cooking step.