Flying object lights up night sky near Ballarat!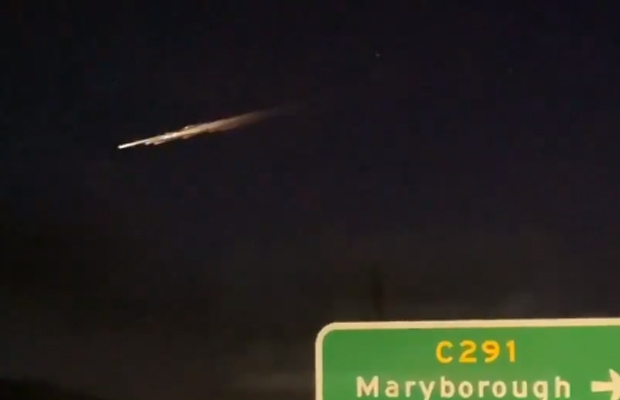 There's been a dramatic light show in regional Victoria on Friday night, with a flying object lighting up the sky.
It's likely it was "space junk" re-entering the atmosphere.
3AW Drive was sent incredible vision of the bright light.
It was reportedly seen from Ballarat to Colac.
Click PLAY below to see it!
Just saw this meteor over Creswick towards Ballarat @WINNews_Bal @ballaratcourier @3AW693 pic.twitter.com/52gtSL33CD

— Tom Toose (@ttoose) May 22, 2020