Forget vitamins, eating properly is as easy as this plate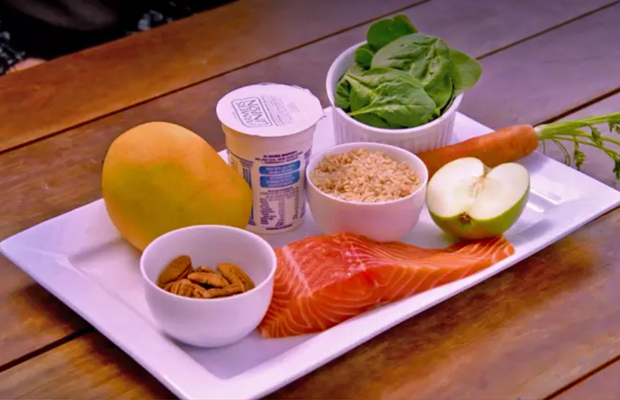 Image: Vitamania
Forget vitamins. Just eat properly.
That's the message to Australians who seem to be developing an unnecessary — and potentially unhealthy — relationship with diet supplements.
More than one in every five Australians take some form of vitamin or mineral supplement, according to the Australian Bureau of Statistics.
And Professor Amanda Lee, Senior Adviser for the Australian Prevention Partnership Centre at the Sax Institute, told Ross and John women were driving the numbers.
"Up to 50 per cent of women are taking a form of vitamin tablet every day," she said.
"Unfortunately It's probably not doing us good, and there's increasing evidence that it can be doing a small amount of harm."
So how do we get the right amount of vitamins within our diet?
"It's pretty easy," Professor Lee said. "If people just ate according to the Australian dietary guidelines, we wouldn't have any trouble."
In fact, it's as easy as the above plate.
It was put together by Professor Lee's colleague, Dr Yasmine Probst, for documentary Vitamania as an example of a day's worth of vitamins on one plate.
pecans
tub of yoghurt
half an apple
a single carrot
a small portion of brown rice
a small amount of spinach
a serve of fresh salmon
a mango
"The best thing we can do for our health is to eat a wide variety of basic healthy food and avoid the junk," Professor Lee said.
Click PLAY to hear Professor Lee rate Ross's breakfast of a ham, cheese and tomato sandwich (you might be surprised!)