'I had no part whatsoever': Bezzina and Iddles call for corruption inquiry over Silk-Miller 'conspiracy'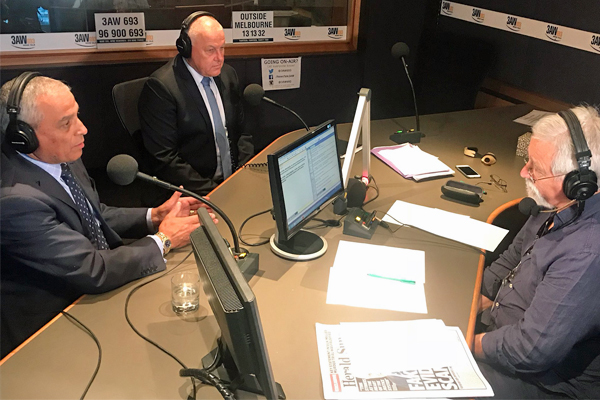 Former detectives at the centre of explosive claims of evidence tampering and potential police corruption say an IBAC inquiry doesn't go far enough.
Charlie Bezzina told Neil Mitchell he believes he was duped into signing an altered document of evidence, which was a crucial in convicting Jason Roberts in the murder of former police officers Gary Silk and Rodney Miller.
"I want it shown that I had no part whatsoever in that second statement (from dying Sen-Constable Miller)," Bezzina said.
Ron Iddles said the matter demanded investigation.
"(Conspiracy is not too strong a word) because there's more than one person involved in this. There has to be. This is not a lone ranger.
"This needs a judicial inquiry. It goes to the heart of justice."
Click PLAY to watch the full interview
The Attorney-General Martin Pakula told Neil a petition was made last year for Roberts conviction to be returned to the court of appeal, but "none of this information was in it".
"I don't think Ron even knew about it until the last couple of days," Mr Pakula said.
"It's an allegation that is worthy of proper examination and that's exactly what ought to happen."